Treasure Hunt
Can you find the treasure?

This challenge introduces some of the basic symbols used in our mapping as well as the concept of contours and what they represent on a map.

The aim of the challenge is to find the spot where the treasure is hidden.

All you need is the map below and the set of directions. Imagine that you are on the ground and work through the directions reading the map as you go, until you reach the secret location!

Tip: You could print out the image (link below) and draw your route on the map, then check the answer sheet (link below) to see if you have travelled the correct route.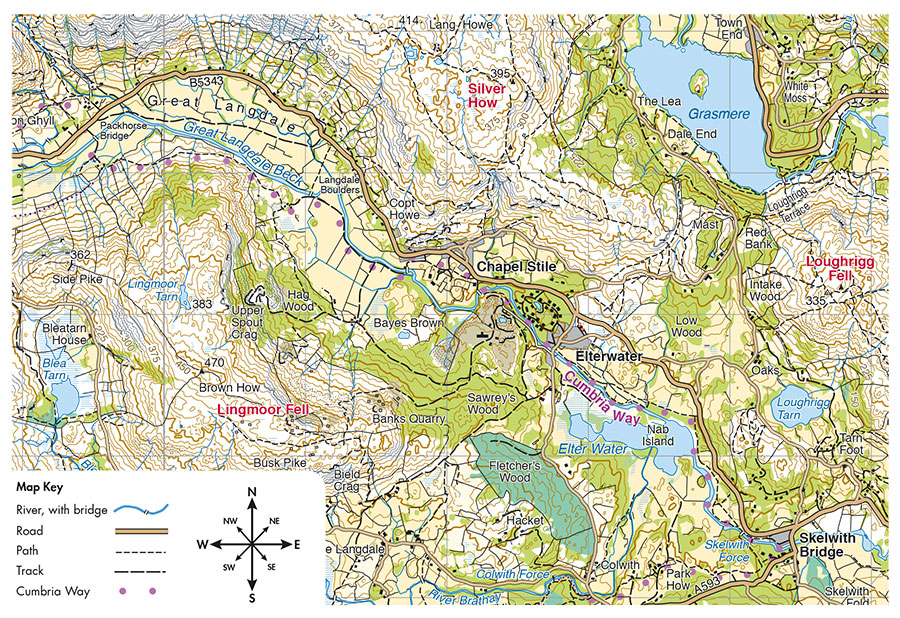 Directions
Start at the island on Grasmere
Sail south until you meet the shoreline
Head north-west along the path until you meet the road
Follow the road uphill until the junction
At the junction, turn right
Go down the road and turn left at the next junction
When you reach the crossroads, carry on straight
Follow this road until it crosses the river
Follow the river upstream until the second bridge
On the south side of the river, follow the Cumbria Way until you cross the river again
Where is the treasure hidden? Mark the X on your map!
Answers and Resources
You can download a PDF version of the Treasure Hunt map and directions as well as the Answer sheet.