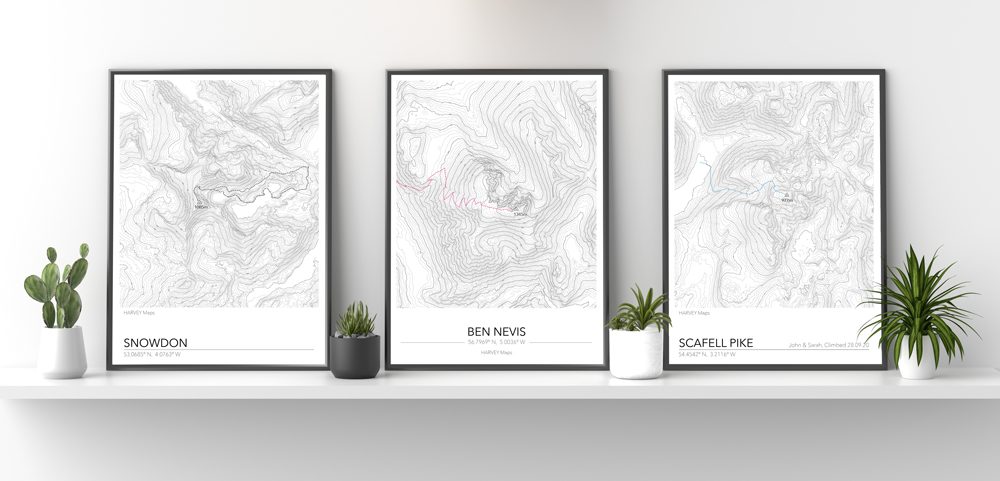 The Contour Collection
Contour map prints - unique and personalised for you

Maps, and contour lines especially, are themselves a work of art. Create a talking point in your home and display your favourite mountain like never before.

Created with original HARVEY mapping, these prints are available in A4 or A3 size and can be personalised in a number of ways.


SAVE 20% when you purchase 3 or more Contour Prints. Discount applied automatically in Cart.