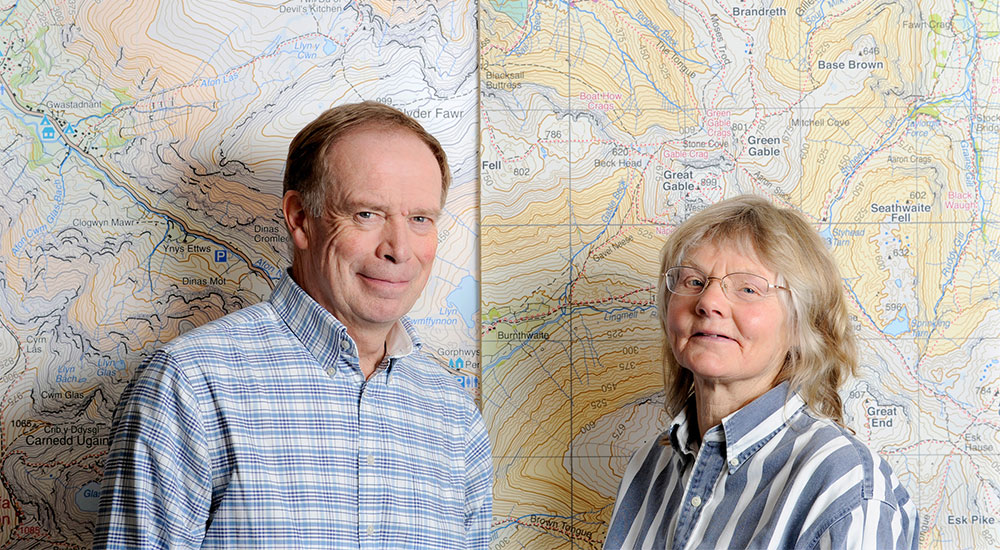 Our Founders
Robin Harvey received the MBE in 1977 for services to orienteering mapmaking following the World Orienteering Championships 1976 held in Aviemore, Scotland. Robin retired as a Director of the Company in 2017.

Sue Harvey was UK National Orienteering Champion in 1971. She is an Honorary Life President of the International Orienteering Federation. In 2010 Sue was awarded the MBE for services to orienteering and to the local community.

In 2006 the Outdoor Writers and Photographers Guild presented Sue and Robin Harvey with the Golden Eagle Award for outstanding lifetime contribution to the outdoors.